JonSimon Estate Agents are one of the leading estate agencies in North Manchester
JonSimon Estate Agents was established in 2008 in Radcliffe by brothers Jon and Simon Morris, and we've been successfully selling and managing properties ever since! From modest beginnings as a small team of good friends with a shared passion for all things property, we've worked hard to provide our market-led, supportive and somewhat unique service to sellers, landlords and renters all over the local area, and have grown to become a 20-man sales team spread across our three Radcliffe, Ramsbottom and Burnley offices.
We are, and always have been, a close-knit team, and established JonSimon with the belief that we should build a business that can help people in our own community through one of the most exciting times in their lives.
As a testament to our success, we've received Gold accolades in 2017 and 2018 from the British Property Awards, marking our team as the best local estate agents in the Bury area. Along with our glowing customer reviews, we are accredited by the National Association of Estate Agents (NAEA) and the Royal Institute of Chartered Surveyors (RICS), so you know that you'll always be in good hands with our team.
Our independent team of property experts and valuers all have an area they work in exclusively, and so have a highly specialised and unrivalled understanding of the market in their area. This model means we can give our customers the best possible advice about their home and the local area when selling and letting with us.
Many of our bright, friendly and motivated staff have been with us for many years, and as the business grows and expands, we are passionate about helping them to grow alongside us. We're always perfecting our trade to keep ahead of the competition, and stay up to date with all the local developments so we can recommend the best features about the areas in which we are selling. We're always being proactive, considerate and honest with our customers to make sure we get the best results possible for you, whether you're selling your home, letting or renting with us.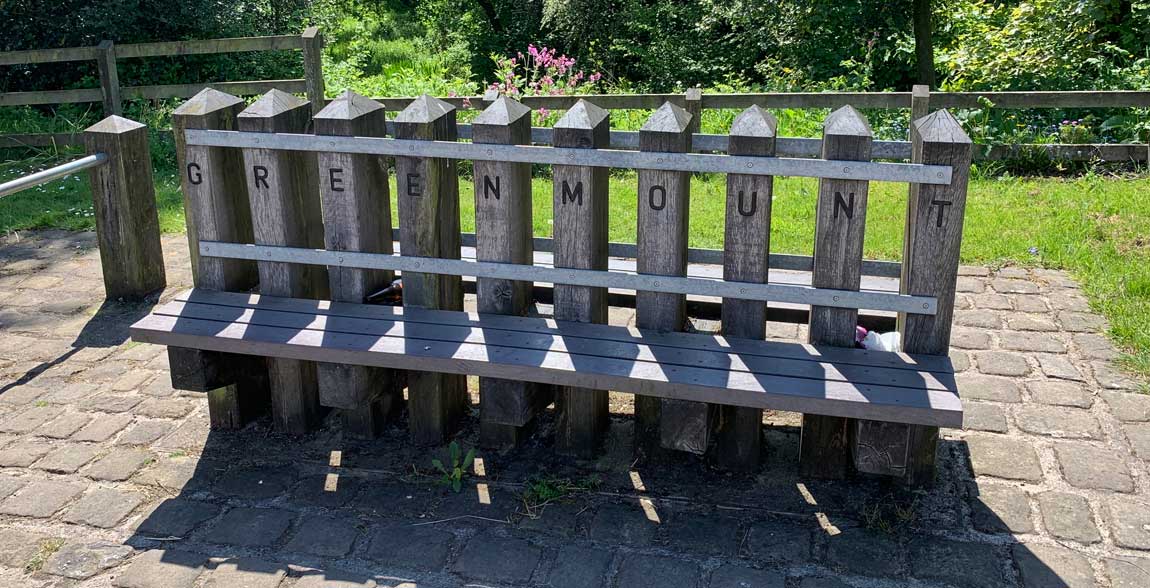 Estate Agents
From bungalows and small terraced houses and apartments to grand country estates with equestrian facilities, and just about everything in between, we have helped our clients to put their properties on the market and sell them to the perfect buyers for over ten years.
We provide our specialist local property services to customers in and around the Radcliffe, Ramsbottom and Burnley areas. Our expertise concerning the challenges of the local market means we are perfectly situated to avoid any pitfalls or difficulties that might create a bump in the road when selling your home.
We're there to support our customers every step of the way as they buy and sell their home. Our staff are here to help from your very first enquiry, all the way through to valuing your home and putting it on the market, promoting it to potential buyers and negotiating terms of sale, as well as organising the day you hand over the keys and beyond, as you move into your new home.
Our proactive, knowledgeable and honest approach to property helps take the stress out of buying and selling your home, making your life easier and helping you get into your dream home without a hitch, and with over 300 properties available, we're sure we can help find the right one for you.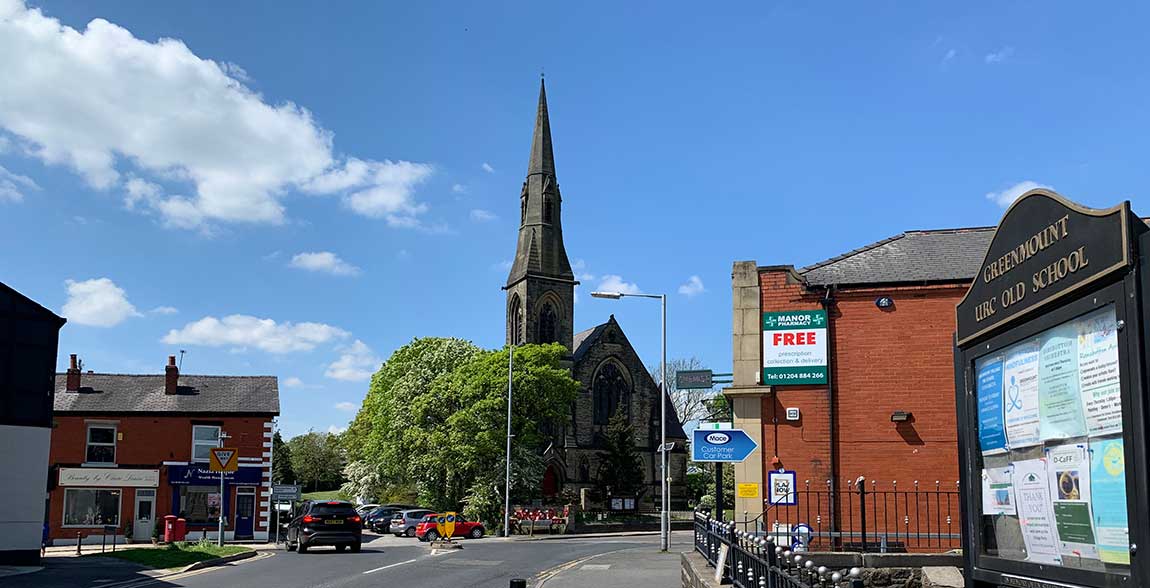 Letting Agents
Managing property is more than just a full-time job, and we know that the key to your growth is happy tenants and portfolio development. Our experienced team of letting agents manage over 400 properties, and can advise you on how to maximise the property's potential, find the right tenants and the best way to manage your property. We also offer seminars to our landlords to help keep you up to date on legislation and best practice, as well as assisting you with your legal requirements, including EPCs and other safety certificates, among other services.
We have a large pool of local contractors we work with, which means we have the flexibility to help fix any issues you or your tenants might have at a moment's notice, from a leak in the roof or a broken boiler to a drafty window or a toilet that just won't flush! We always make sure that any issues are dealt with quickly and smoothly, and we also carry out photographic inventories and full reference and credit checks, to protect you and your tenants if there is a dispute.
From helping you find the right tenants and giving you accurate valuations, to organising the tenancy agreement and full-on management of your properties, our letting agents take the stress out of the running of your business with our dedicated approach to our customers, and our expert knowledge as an experienced letting agent.
Our Offices
Burnley
At our welcoming Burnley office, you'll find a team of driven estate agents who are always on hand to help you throughout the property buying, or selling, process. Whether you're looking to purchase a 5-bedroom detached house on Greenhead Lane, a 2-bedroom mid terrace house on Marsden Road or let a 2-bedroom flat on Brownside Road, we'll ensure it all goes smoothly, so that you're in your new home as soon as possible.
Why You Should Visit Us In Burnley:
Whether you fancy popping in for a chat or want to make a day out of it, there are lots of great things to do in Bury, and lots of things that could make it the perfect location for your next home:
–  The nearby South Pennines countryside is ripe with wildlife, and is great for walkers, horse riders and cyclists to soak in the stunning scenery. Pendle Hill is a must.
–  There are also plenty of waterways – canals, rivers, reservoirs and lakes – great for fishing and windsurfing, as well as swimming in.
–  If shopping is more your thing, then there's an abundance of them: Boots, Chocolate & Treats, Clarks, Clintons, Ernest Jones, JD, Next are just a few of them.
–  There's always lots of shows to revel in at The Burnley Mechanics, ranging from opera, dance, music and comedy.
–  The fantastic range of museums, which includes Queen Street Mill Textile Museum, The Whitaker Museum, British in India Museum and Helmshore Mills Textile Museum.
Client Money Protection – Read More
Radcliffe
We'd love to welcome you to our Radcliffe office, where a dedicated team are waiting to help you with your property-based needs. Are you thinking of letting out a property? Whether you're hoping to let out a 4-bedroom detached house on Station Close, a 2-bedroom mid terrace townhouse on Hutchinson Way, or a 2-bedroom apartment on Stonemere Drive, then our team have the knowledge you need to do this right.
Why You Should Visit Us In Radcliffe:
Who wouldn't want to explore Radcliffe after our lovely team have explained all the great things there are to do there? After they've impressed you with their local knowledge, let the town impress you with its friendly people and its superb offering, which includes:
–  If cricket is more your thing, then head over to Radcliffe Cricket Club to play a round, or to catch the latest match.
–  The Radcliffe Leisure Centre boasts a swimming pool and a range of fitness facilities sure to motivate your inner health nut.
–  Need to do a shop? Special birthday coming up? The town centre is full of great shops, pubs, bars and restaurants, including The Little Hippie Workshop, Hair By Julie, Kevin The Butcher and Farrar's Cafe among other stalls and shops.
–  Fancy getting some fresh air? There are great parks such as Nuttall Park, Jumble Country Park, Burrs Country Park and Clarence Park nearby, so you have plenty to choose from.
–  Lots of historical locations to visit, including Peel Tower.

Client Money Protection – Read More


Ramsbottom
Pop into our Ramsbottom office for a chat and coffee about the biggest decision of your life so that we can discuss the processes involved and how we'll make it as stress-free as possible. We know that buying a house can be daunting, so regardless of whether you've set your sights on a 7-bedroom detached house on Higher Fold Lane, a 3-bedroom detached bungalow on Heatherside Road, or a 2-bedroom apartment on Stubbins Lane, we'll do everything we can to make this a much more enjoyable experience.
Why You Should Visit Us In Ramsbottom:
After we've shown you around some fantastic properties in Ramsbottom, why not take the opportunity to explore the area more. Who knows – this area could soon be called home, and it'd be good to learn more about it, and all the wonderful things it has to offer. Some of our favourite features include:
–  For those with a sweet tooth, you can't get much better than The Chocolate Cafe – the place to eat homemade rocky road, caramel cornflake cakes, Belgian waffles and sugared donut balls, as well as take a few truffle boxes home.
–  Throughout the year, there are many events to get involved in including the Chocolate Festival, Head for the Hills and The East Lancashire Railway's 1940s weekend, so plan your trip for some extra fun.
–  Nuttall Park is great for walks, picnics and catching up with friends at the tea room.
–  From the Ramsbottom Food And Craft Market to the nearby Rock and Millgate Shopping Centre, there's plenty of opportunities to enjoy some leisure time.
Check out a fabulous new show at the Theatre Royal.