Property Management Guide
29th October 2021
Managing a property can come with certain challenges, and it can be quite overwhelming for first-time property managers to navigate around all the different rules and aspects of property management. There are a number of stages to go through that involve various people in the process. This is why failing to prepare effectively could lead to making significant mistakes. 
JonSimon Estate Agents offers a unique approach to property ensuring sellers, landlords and renters receive the best possible advice and experience. The dedicated team of property professionals and valuers will help you through this exciting process. We are passionate about delivering excellent results for all customers regardless of whether you are looking to sell or let with us.
This guide to property management will cover the basics of property management including the responsibilities that come with landlord property management, successful preparation for viewings and sales, as well as key points about property managers.
What is property management?
Property management refers to all aspects related to owning land and property. The process involves overseeing and managing commercial and residential real estate properties. This can involve taking care of daily operations, dealing with building repairs and maintenance, compiling legal tenancy contracts, handling ongoing payments and liaising between tenants and landlords. Property management services may also include the buying and selling of properties, working directly with prospects. Responsibilities may vary depending on contracts between the property management company and a property owner. For example, in some cases, a landlord might request help with one task such as collecting fees from tenants. Whilst in other cases, a property manager may be required to take care of all business duties. This can occur in situations where the landlord may not have the capability to manage the workload by themselves or may not have enough previous experience.
A property management company can greatly save you on the usual time and worry associated with land and property management. Clients can vary from landlords with one property to those owning and renting out multiple properties at a time. Many landlords are choosing property management companies due to their added expertise and knowledge, which goes a long way in ensuring everything is compliant and legal. You may consider property management in certain situations. This may be when you own a property that you would like to rent out or sell but do not know where to begin with procedures, laws and regulations. Also, being a landlord may not be your full-time job and you would rather not be involved in the day-to-day management of your rental properties. Therefore, hiring a property management company could remove all the hassles involved in the process and give you peace of mind.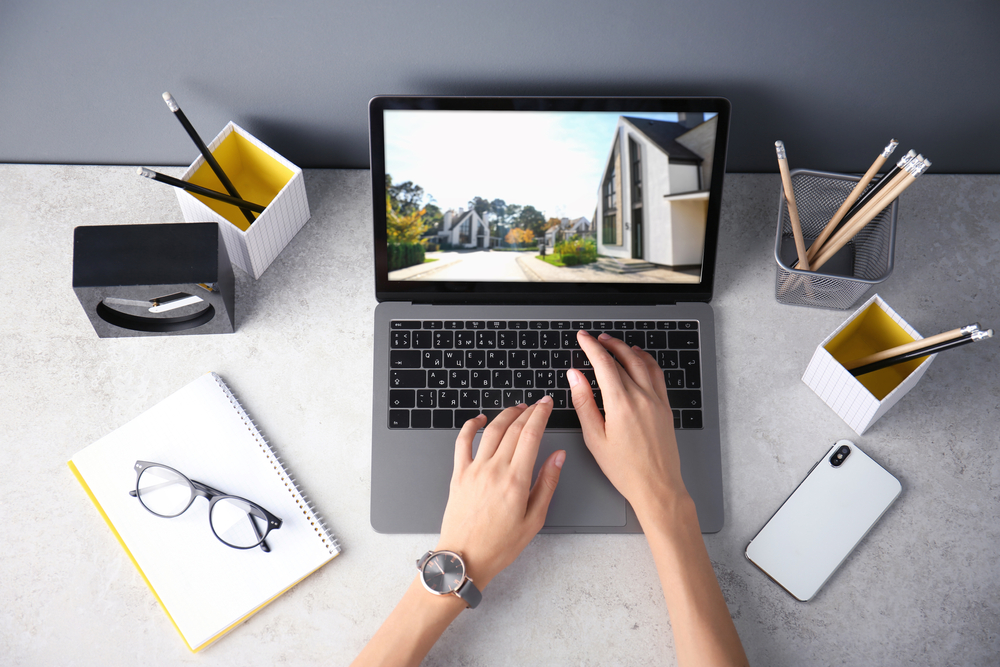 Landlord property management responsibilities 
Depending on the number and type of properties you manage, you may have to deal with these or more situations in any order:
Buying and repairing a property
Prior to purchasing a property, you should familiarise yourself with the market, local laws and specific guidelines. Firstly, you can arrange a consultation with a property management attorney. Ensure you complete repairs to the highest standard in order to create profitable properties.
Determining prices and expectations
It is important to get to know the market. Remember to consider the local employment statistics, the average household size, the typical rent in the area and occupancy rates. This will help you set the monthly rent. In addition, you will need to think about the requirements you have of a potential tenant.
Renting your property
Firstly, you will need to advertise the property and find suitable tenants. This process can be tricky so you should ensure you do all necessary background checks. When creating a rental contract, be sure to include key details such as payment information, home rules, maintenance and eviction procedures. Remember to review the contract with the tenant before they sign it.
Property inspections and maintenance
It is essential to perform regular checks. In order to make things easier with property maintenance, you should prepare a list of reliable local contractors who may be able to assist with minor issues. In the case of a bigger repair, you should ensure you have secured alternative housing for your tenant.
Collecting rent
Rent collection is another major aspect of property management. You will have to choose a method that works best for you and your tenants. It is also key to enforce a late fee. If you notice that your tenant is always late, you should make sure you communicate the possibility of eviction to them.
Evictions
New property owners may not know how to deal with difficult situations such as evictions. You must research local laws as well as give an official notice. If the notice terms are not fulfilled, you will have to file for eviction and go through a court process.
Accounting
Finally, you will need to consider the amount of taxes and accounting. A property management company would present this information in reports to you. Alternatively, you could hire an accountant to be in charge.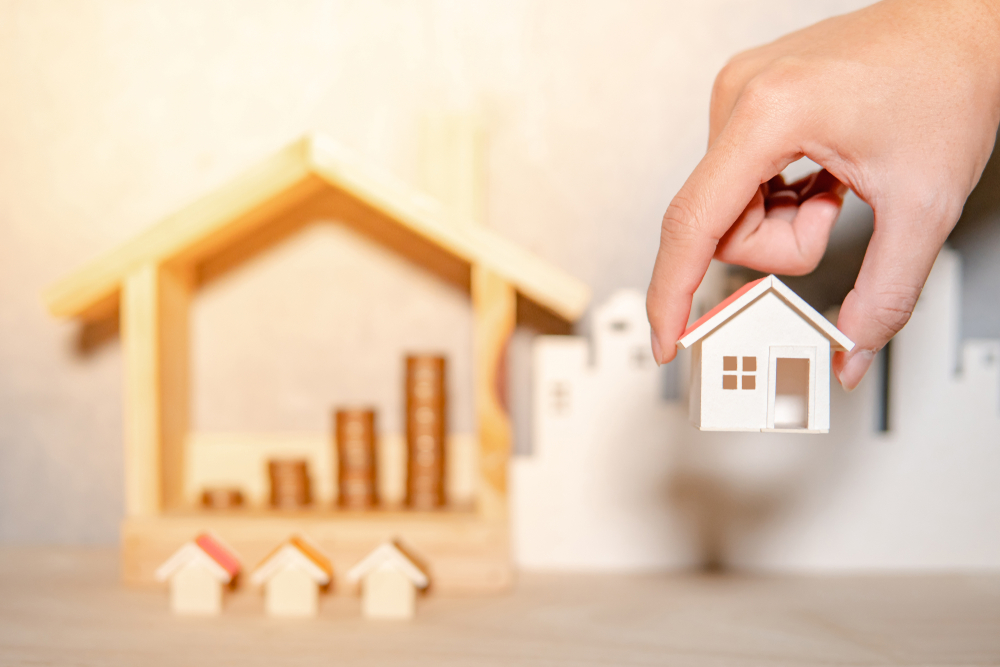 Preparing your home for viewings and sales
These are some helpful tips to get your property ready for viewings and sales:
Declutter and organise
Keep all rooms clear of clutter. This will allow your viewers to focus on the space rather than its contents. Remove items such as shoes and coats. It is best to be as minimal as possible. This will help potential buyers or tenants picture themselves living there. 
Attend to repairs
Ensure all issues such as broken drawer handles or missing tiles are dealt with on time. If there are any electrical appliances that the viewer would be using, do not forget to check that they all work properly.
Cleaning outside
For many people, the garden would be the most prominent selling point. Keep the outside of the property as tidy as possible by mowing the lawn, trimming hedges, removing any rubbish and putting out some potted plants.
Arrange a pet sitter
On the day of the viewing, it would be best to keep your house pet free. You do not want to put off any prospective tenants or buyers who may be allergic to your pets.  
Improve lighting
Open up blinds and curtains to let natural light in. Bright rooms will always appear more spacious than dark ones. Ensure there is plenty of light inside the house throughout the day of the viewing. This will also make the property more welcoming and appealing.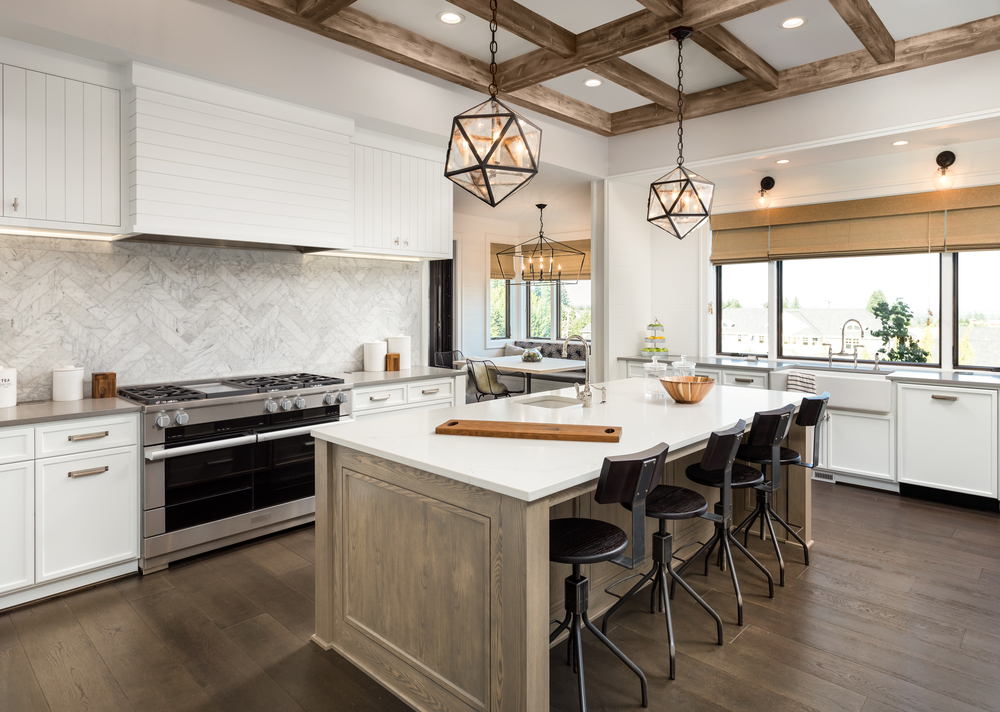 Property management FAQs
What does a property manager do?
Property managers are responsible for the physical management of the property during the period of the tenancy agreement. This includes working as a representative for property owners. Once tenants have moved in, a property manager would be their first point of contact. Duties involve handling property maintenance and repairs, responding to tenant complaints and managing finances. In fact, property managers can offer invaluable insight when it comes to legal advice and practices that need to be complied with. 
They oversee daily operations by keeping the property and its surrounding areas in good condition. Essential responsibilities they cover include general upkeep of the grounds and garden, dealing with any property nightmares that may occur such as breakages and leaks. Additionally, property managers need to keep records of all documents and paperwork regarding each property. They are expected to work within a certain budget when tending to tenants' requests.
How to get into property management?
Property management involves a number of key skills in order to be successful. Firstly, it is essential to have a strong understanding of financial management. You will need to determine rental rates, collect rent and adjust it when needed. In some cases, property managers pay bills on behalf of their tenants. If you are selling your home, you will also need to figure out your finances first. If you are still within your existing mortgage term, you should find out if you will face any early repayment charges. If you are planning on moving to a more expensive property, you will have to check how much you can borrow and which lender is likely to offer the best deal. 
Being organised is key in property management. For example, you will need to handle paperwork efficiently especially when dealing with multiple properties. Good communication is crucial, as are negotiating skills. You will come in contact with a number of different people. When addressing disputes or complaints, you will need to ensure all parties are satisfied and an agreement has been reached. Apart from that, you will need to develop a good knowledge of the property market. This will ensure you are not only working effectively but also competitively. 
What is the law around property management?
Important legislation for landlords includes:
Landlord licence – you are required to obtain a licence if a property you let out is a House in Multiple Occupation (HMO)

. The property is a HMO if at least 3 tenants live there and the toilet, bathroom and kitchen facilities are shared.

Right to rent checks – you must confirm that any tenant or lodger over the age of 18 can legally rent your residential property in England. Original documents are required including a passport or ID card.

Tenancy deposit protection – you must protect tenancy deposits in a government-approved deposit protection scheme.

Tenant fee ban – tenants are only required to pay a holding deposit, the rent and deposit when signing the tenancy agreement.
Important legislation required when selling your home covers:
Proof of your identity

Property title deeds – used to prove you own the place. You can obtain a copy from your solicitor.

Energy Performance Certificate – an assessment of the energy use and its CO2 impact.

Management information pack – required if you pay any service charges or if your property is leasehold.

Fittings and contents form or TA10 – outlining exactly what is included in the sale.

Property information form or TA6 – a closer look at your home in its current status and form.

Mortgage details.

Acceptance of offer – drafted by your solicitor or conveyancer. You will then sign Transfer of Deeds for sale completion.
What is good property management software?
You will need reliable and effective property technology in order to manage all the day-to-day business processes. Property management software will need to cover documentation, accounting and financial management information. It would be useful with screening rental applications, advertising and marketing, contract and insurance management and ticketing fault reports. Whether you manage one property or more, property management software can help you stay organised and focused. 
An example of such software would be AppFolio Property Manager. This tool enables property managers to automate and oversee tasks, manage property listings and even build a website. Landlords can easily list their rental properties using AppFolio and prospective tenants can submit applications online. Another cloud-based property management software would be Buildium. It can be used to monitor business expenses, produce on-demand reports and make and accept online payments.
Do I need insurance for property management?
If you have one or more properties, it is important to guarantee you have the right insurance in place. Whilst it is not a legal requirement to have landlord insurance, it can help you protect yourself, your property and your tenants. Keep in mind that conventional home insurance will not include the associated risks with renting a property. A landlord's insurance can cover buildings, contents, loss of rent, accidental damage, theft by tenants and legal liability.  
Also, it is common for house sellers to take out an indemnity policy. This insurance covers the cost implications of the buyer making a claim against the property. It is a relatively affordable way to protect you from any future liability along with reducing delays to the sale which can occur due to missing paperwork or resolving any concerns. You may find that the buyer's solicitor and mortgage lender request an indemnity policy to be secured prior to the sale. You can consult with your solicitor about finding a specialist insurance provider.
How can I keep my property in good shape?
One of the biggest responsibilities you will face as a property manager is consistent maintenance. Some examples of items you will need to inspect regularly include checking for leaks, replacing air filters, checking for pests, cleaning gutters, examining fire extinguishers, tightening knobs, handles, locks and faucets, testing smoke detectors and trimming trees. You will also need to keep on top of bigger issues such as repainting walls or changing carpets. It is advisable to create a maintenance schedule that you can follow on a regular basis such as every three years. If you are selling your home, it is important to make use of any storage space you have. Then you will be able to keep in any items you don't want to showcase to potential buyers. Lastly, do not forget to keep your garden in check by working on curb appeal, cutting the grass and tidying up.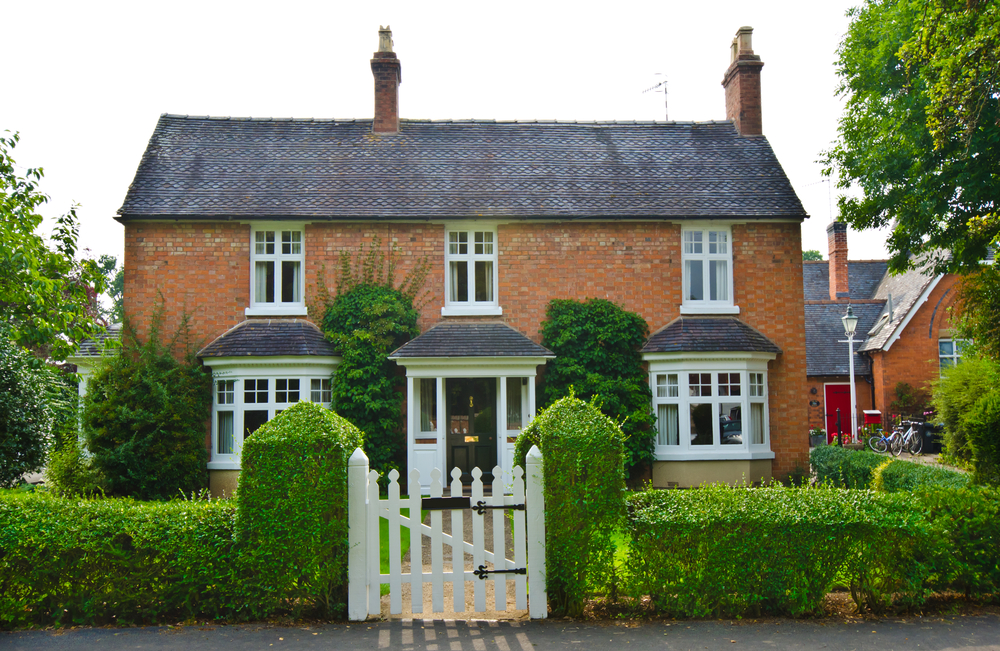 Property management in Radcliffe, Ramsbottom, and Burnley
The market town of Radcliffe lies in the Irwell Valley. It offers a diverse range of properties including small bungalows and terraced houses as well as large premium detached houses. Voted as one of the best places to live in the UK, Ramsbottom is packed with award-winning pubs and restaurants. You can also find charming cottages, detached, semi-detached and terraced properties and new build and modern apartments. Burnley is a fascinating market town offering wonderful views of the Pennine hills. It is easily accessible by public transport and features a wide range of property types, from small homes and flats to rural homes and large estates.
Get in touch with JonSimon Estate Agents to find out more about property management in Radcliffe, Ramsbottom, and Burnley.