Your Guide to Home Surveys
21st January 2020
When moving home, a home survey is a very useful thing to get. It offers many benefits, from saving you money to helping you make the right decision when buying property. But what is a home survey exactly? In this guide, we'll cover everything you need to know about a home survey, including what it is, how much it costs, when and why you need one, the different types of home surveys that are available to you, plus much more. Whether you're looking to move home, buy your first house or simply curious about the subject, this comprehensive guide will clue you in on home surveys.
What Is a Home Survey?
A home survey is a detailed inspection of a property's condition. It identifies any issues or problems with the property, such as structural faults, electrical defects or damp and mould. More common issues include problems with the roof, plumbing and central heating system. Depending on what type of property survey you get, it also recommends any repair work that may need to be carried out on your new house. The report from the surveyor may also provide expert commentary on the specifications of the property, from the type of walls to what kind of glazing is used on the windows. Essentially, a home survey gives you a clearer picture of the health of a property before you buy it. It informs you of any existing issues and future concerns, as well as repairs that may need to be done to ensure its safety and sustainability. Being privy to this information can save you from hefty costs and unwanted surprises further down the line.
A home survey is carried out by a qualified surveyor. Most qualified surveyors are members of the Royal Institute of Chartered Surveyors (RICS), a professional body that ensures all its members maintain the highest standards in their work.
When Do You Need a Home Survey?
A home survey is for when you're buying a new house, whether that's as a first-time buyer, you're moving home or purchasing an additional property. Ideally, you get a survey done after you've had an offer accepted on a house, but before you exchange contracts and move into it. Home surveys aren't cheap, so it's best to get one for a house that you're seriously considering buying, rather than a property (or properties) that you're merely interested in.
A home survey is especially useful if…
You have any specific or urgent worries about the property.

You're unsure about what condition the property is in.

You're looking to buy an old property.

You're looking to buy an unusual property like a castle or a lighthouse.

The property has a thatched roof or has timber frames.

The building is listed

(meaning it may not be demolished, extended, or altered without special permission from the local planning authority and a national amenity society).
A property survey is not a legal requirement; it's optional. However, given the money that it can save you, it's definitely worth considering.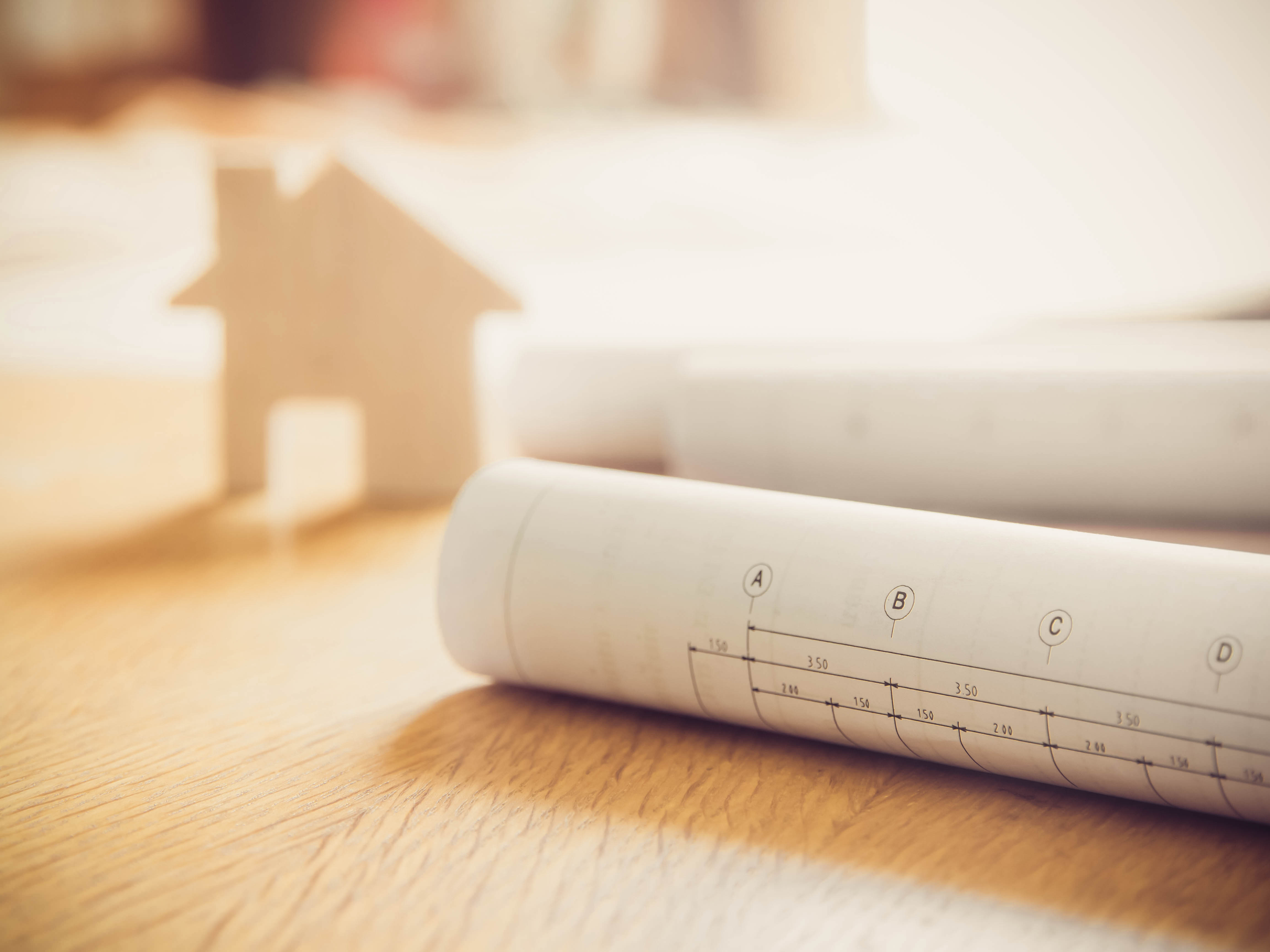 What Are the Different Types of Home Survey?
There are various types and tiers of home surveys, each providing different levels of information, assessment and advice. When getting a home survey, you can choose between a:
The cheapest and most basic home survey. Carried out by the Royal Institution of Chartered Surveyors (RICS), a Condition Report includes a summary of a property's urgent defects and potential risks or legal issues that could crop up in the future. It's more of a companion to a mortgage valuation. A RICS Condition Report uses a "traffic light" system to assess property issues. Green means everything is okay, amber means cause for concern, and red means serious repairs are needed. However, it doesn't offer any advice or valuation.
Compared to other, more exhaustive home surveys, a Condition Report is rather light on depth and detail. It's seen as more of a companion to a mortgage valuation.
This is the most popular type of home survey. There are two types of RICS HomeBuyers Report: a survey-only, and a survey and valuation.
A survey-only HomeBuyers Report will highlight any major, obvious problems with the property, such as damp, rot or subsidence. However, it's non-intrusive, meaning the surveyor won't look behind the furniture, lift up the floor boards or drill any holes. Therefore, you won't get a complete picture of the condition of the property. A survey and valuation HomeBuyers Report includes all the above, plus a property valuation and an insurance reinstatement value, which outlines how much you would receive if the building were to burn down.
This is offered by the Residential Property Surveyors Association (RPSA), rather than the RICS. A Home Condition Survey is carried out by a specialist residential surveyor, and includes practical information such as broadband speed, damp assessment and boundary issues for the conveyancer to consider. A Home Condition Survey is independently checked to ensure consistency and quality.
This is the most extensive yet expensive home survey available. A RICS Building Survey provides an in-depth examination of a property's condition and a full structural survey, along with expert advice. A surveyor will not only look at the rooms themselves, but will look into the attic, check behind walls and look between floors and above ceilings. Using a clear and simple presentation style, a Building Survey employs a 1, 2, 3 rating system so you can easily identify the most serious issues. You will be given a detailed report, including an outline of repair options with estimated times; advice on how to deal with some of the more common problems that have been found at the property; and the consequences of not dealing with any potential issues highlighted in the report (which might be unpleasant to read!)
Unless specified, a Building Survey will probably not include a property valuation or insurance reinstatement value.
This independent survey is specifically for new-build properties. Like other home surveys, a new-build snagging report identifies problems or defects before you move in. These could be minor issues like a misaligned door, or more serious structural concerns. Despite being in "brand new" condition, new-builds may still be plagued by faults or oversights during their construction. If the new-build property you're buying is already built, you would ideally carry out a snagging report before you move in. If it's off-plan (meaning you buy the house before it has been built), then try to carry out the survey prior to completion. If the developer doesn't let you on site (which they probably won't), aim to get a snagging survey carried out as soon as possible after moving in.
Which Home Survey Is Right For Me?
The best approach to choosing which home survey is the condition of the property you're looking to buy, not the cost of the survey. Take into consideration the property's appearance, age and history of issues (such as flooding), as well as the land it's built on. Which home survey you choose also depends on the depth of the survey you want, your budget and your attitude towards risk and reassurance. Do you want to cut costs going with a basic Condition Report, but risk overlooking or underestimating certain issues? Or would you rather pay more for the peace of mind that you get with a Building Survey?
For a new-build property, you might want to go with a Condition Report. For a conventional property in reasonable condition, you might opt for a HomeBuyers Report. For an older or larger property, you might consider paying for a Building Survey. This can also be useful if you're planning major works.
How Much Does a Home Survey Cost?
The cost of a home survey varies. The price you pay depends on which type of survey you get, the size and location of the property, and the company providing it. There are numerous "tiers" of home surveys which provide different levels of depth and detail, and therefore carry different costs.
Generally, home surveys cost:
RICS Condition Report (Survey Level One) — £300+

RICS HomeBuyer Report (Survey Only — Survey Level Two) — £350+

RICS HomeBuyer Report (Survey and Valuation — Survey Level Two) — £450+

RPSA Home Condition Survey — £450+

RICS Building Survey (Survey Level Three) — £500+

New-Build Snagging Report — £300-£600
Buying a house is already an expensive process which can cost thousands of pounds. In the context of a house move, paying a few hundred pounds for a home survey is a worthy (and comparatively small) investment.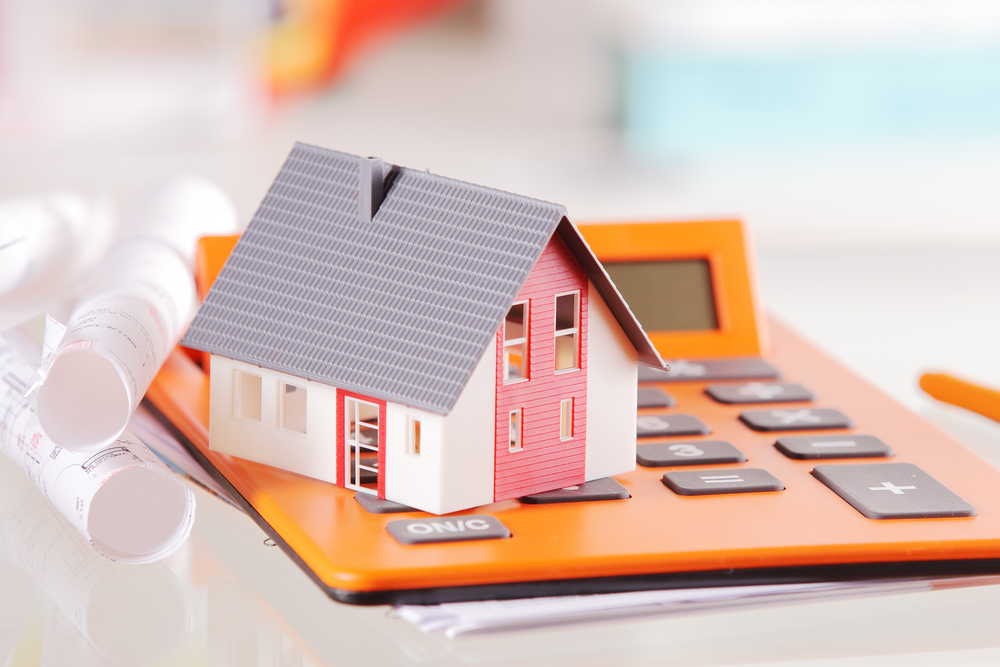 What are the Benefits of a Home Survey?
Investing in a decent survey can save you a fortune in the future and help you avoid expensive surprise costs on maintenance and repairs after you have moved in. With certain issues like roof concerns, if you fix it early, it can save you from facing a much larger bill later down the line. A home survey is a smart investment.
A home survey identifies any issues with your property ahead of time, helping you to avoid unwanted and potentially expensive surprises down the road. It's also reassuring to know that those hairline cracks in the walls and ceiling aren't serious as you might think and don't mean your house is falling apart.
Lets You Know How Much You Need to Invest in a Property
Many homebuyers set aside money (or make plans to save) to pay for improvements after they move into their new house. When it comes to repairs, a home survey lets you know exactly how much you need to invest in a property to bring it up to a satisfactory standard. This makes the budgeting process of buying a house much easier.
Helps You Make a Better House-Buying Decision
A home survey can make or break a deal. If you've had an offer accepted on a house (and perhaps even had your heart set on it), but a home survey identifies serious concerns/issues with the property, you can then walk away without being stung later down the line and find somewhere else to buy.
Helps You Negotiate a Fairer Asking Price
If your home survey includes a property valuation (such as a HomeBuyers Report) that reveals a lower price than the mortgage lender's valuation, you might be able to revise your offer. Even if your survey doesn't include a valuation, understanding the scale of faults and repairs can still help you negotiate for a fairer price. For example, if your surveyor has identified that the house needs £10,000 of roof repairs, it's reasonable to ask to knock £10,000 off the price. Alternatively, you could ask the seller to fix the problem(s) before you buy the property.
Where Can You Find a Good Chartered Surveyor?
A chartered surveyor isn't hard to find. In 2019, there were 52,000 qualified surveyors in the UK. But how do you know which one is right for you? When seeking out a home surveyor, the most important thing is making sure sure they're qualified and a member of the Royal Institution of Chartered Surveyors. They will have the letters MRICS or FRICS after their name. This ensures that they're professional and maintain the highest standards in their work. A chartered surveyor who is based locally is an added bonus because they will have a better knowledge of market values in the area. This is especially useful if you're getting a survey and valuation HomeBuyers Report which, as the name suggests, includes a valuation. If you're buying an unconventional property like a castle or a lighthouse, look for a surveyor with experience in that specific type of property.
To get the most out of your home survey, be as involved as you can. Tell your surveyor ahead of time if there are any particular concerns you have with the property; shadow them throughout the survey and make sure they thoroughly inspect the house (provided it's included in the price of your home survey); and feel free to ask as many questions as you like. It's (potentially) your new house, after all.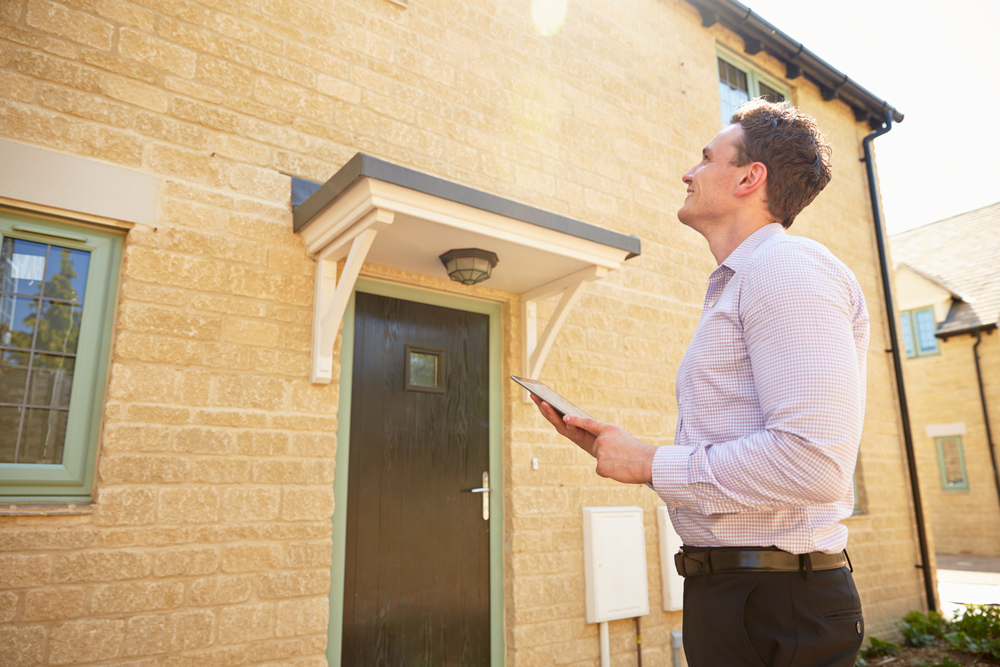 Home Survey vs. Mortgage Valuation: What's the Difference?
Many people confuse a mortgage valuation with a survey. They're actually two different things.
A mortgage valuation is just a cursory look at the property to assess how much it is worth. It won't point out repairs or structural problems. It is carried out by mortgage lenders to ensure that the property is sufficient collateral against which a mortgage can be secured. In other words, to ensure that the house is worth the price you're paying (or how much they're lending to you). In most cases, you will need to pay for a mortgage valuation. This depends on the size of the property, but typically, they cost around £350. Some lenders will offer a free mortgage valuation, but do the sums; a mortgage with a lower interest rate is likely to save you more money in the long run, even if you do have to pay a bit more for the mortgage valuation.
Why Choose JonSimon?
If you're looking for a qualified home surveyor, JonSimon can help. We work with a network of professional, experienced and reliable RICS-accredited surveyors, who provide their services at reasonable prices. Depending on what type of property survey you're after, we can recommend the right surveyor.
If you're still unsure about which property survey is right for you, our team of friendly, knowledgeable and dedicated property experts can give you the advice you're looking for. With over a decade of experience selling and managing properties in the North West, we have intimate knowledge of the local property markets and have strong connections with the best home surveyors in the area.
If you're looking for a home survey in the Radcliffe, Ramsbottom or Burnley areas, simply give us a call on the numbers below and we'll be happy to help.
Radcliffe Office: 0161 723 1155
Burnley Office: 01282 427 445
Ramsbottom Office: 01706 48 9966